Skin Mapping and early detection of skin cancers and melanoma
Why have a skin or mole check?
On average, a person's risk for melanoma doubles if they have had 5 or more severe sunburns in childhood, but one blistering sunburn more than doubles the risk of melanoma in later life.
Who should have Mole mapping or Skin mapping?
Those at higher risk for skin cancer or melanoma and have:
A large number of moles
A family history of skin cancer
Congenital nevi – moles present at birth that can turn into skin cancer
Atypical moles, or dysplastic naevi
What is Skin Mapping and Total Body Photography?
Skin Mapping and Total Body Photography is conducted by our trained melanographer who will take a series of full body and individual dermatoscopy images. All of the images and documentation taken during your session will be stored securely in your records. A total body photography session can generally take around 60 to 90 minutes, but varies depending on the number of moles on the body.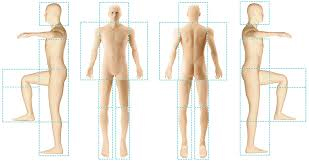 The purpose is to detect the earliest change in your skin or a new mole that was not present at the initial skin mapping session. This is vital for detection of any malignancy, especially melanoma. Early detection of change is key to a positive prognosis and survival of melanoma and skin cancers.
The stored images create a benchmark for comparison and the melanographer can check which lesions are the same, which are new, and which are changing ie we can track them from year to year. However, should you notice a change in a mole before your next appointment, please contact our rooms.

Mole mapping does not replace the clinical exam you have with your doctor or dermatologist. The two are used together to help more thoroughly assess your skin. To make an appointment, contact us here.
Related Topics: